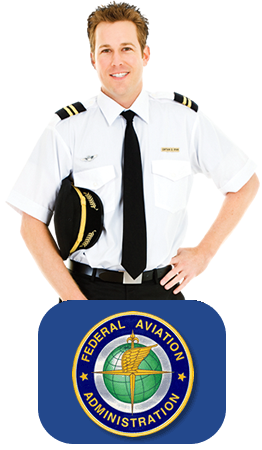 FAA PILOT TRAINING
Our FAA (American) license training courses take individuals from the private pilot all the way through the airline transport pilot certificates.
These licenses are acceptable in the Americas and other countries around the world that adopt the FAA rules.
EASA PILOT TRAINING
Our EASA (European) training programs take individuals from a level of zero flying experience to the issuance of a Frozen EASA ATPL certificate upon graduation. This EASA license is acceptable throughout Europe and other countries across the globe.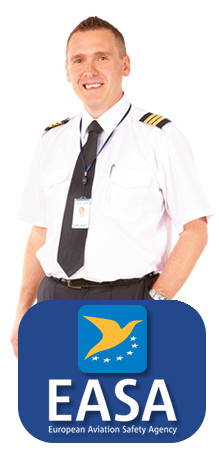 2FLY AIRBORNE
Founded in 1994 Airborne has grown to become one of the largest independent providers of flight training in the United States. We are one of the few flight training organisations in the industry that is able to offer both American FAA and European EASA licence training at our centres in Florida.
PROFESSIONALISM
Our management team has more than 25,000 hours and 30 years of aviation experience. These qualities ensure our operations exceed the highest of standards for flight training, maintenance and safety.
INTERNATIONAL STUDENTS
Airborne is authorized under Federal law to enroll non-immigrant alien students to travel to the USA for pilot training. Our admissions team will guide you through this process.
LOCATION
With more than 300 great flying days each year, Florida boasts some of the best flying weather in the world. This alone aids with our training programs being completed in a short time period.
Affordability
We pride ourselves as being one of the most competitive flight academies in the industry. We fly with the same high standards, in similar equipment and based in an arguably better location.

SCHOOL SIZE
Many competitors have 450 plus students at any given time and you're just a "number." Airborne maintains a manageable number of students, divided amongst our two Florida training bases.
MONTHLY PAYMENT PLANS
Unlike our competitors, Airborne will never ask for the full tuition to be paid up-front. We offer monthly payment schedules for all of our career programs.
What our students say about us
I am writing to thank you for the learning experience that I had here at Airborne. Last week I finished my course and all I am is very thankful for everything that you and your staff did for me. I will definately keep Airborne in my heard and will remember that you guys gave me the base for building my career in aviation.
I want to thank you for all the things that I received during my training. What I really liked the most from Airborne was the equipment and the staff that made my training successful.
I am definitely going to recommend this school to my country, Colombia.

I want to thank you for all of your help during my time at Airborne. I also want to thank all of your staff and all of the instructors; they were out of this world. I feel sad because I'm leaving, but I know I left good friends that I hope to see soon. Thank you for all of the good advice and learning that I take with me to my country. I will let you know as soon as I get my job in the airlines.

My training at Airborne has been a great experience. I feel fully prepared to get a job at an airline after having completed my training. That is thanks to the intense course of study and the classes received by the well prepared instructors that work at the academy.

I finished the program with the expectancy I had before starting; great experiences, great people surrounding you and most importantly, great staff! I finished my professional pilot program in April 2015 and I'm already planning on coming back soon to become a flight instructor. I would recommend the school to everyone looking for professional training in Florida.

I entered the school in August 2014. It was an amazing experience and I learned a lot. I met incredible people and enjoyed exceptional sunrises and sunsets every flight. I am so thankful for this grateful experience. Today, I can say I am a commercial pilot with a huge future in front of me.