SEE WHAT OUR STUDENTS ARE SAYING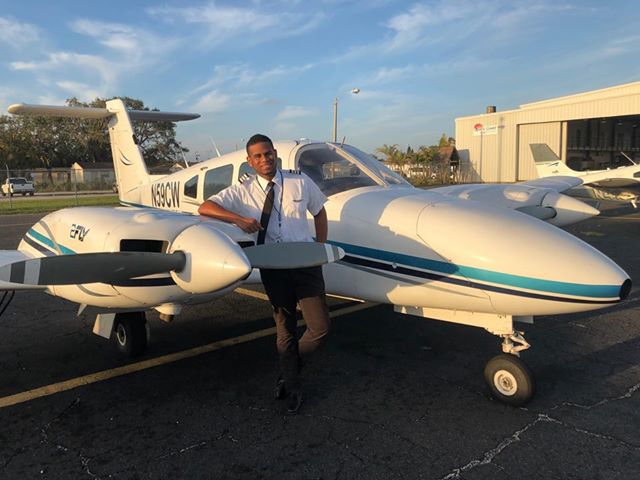 "I want to share this picture with you and want to say thank you so much to allow me to be a part of this big 2Fly family. I am very happy that I made my training with this excellent school. Thanks for all!"
LUIS PAZ
2FLY CADET, PANAMA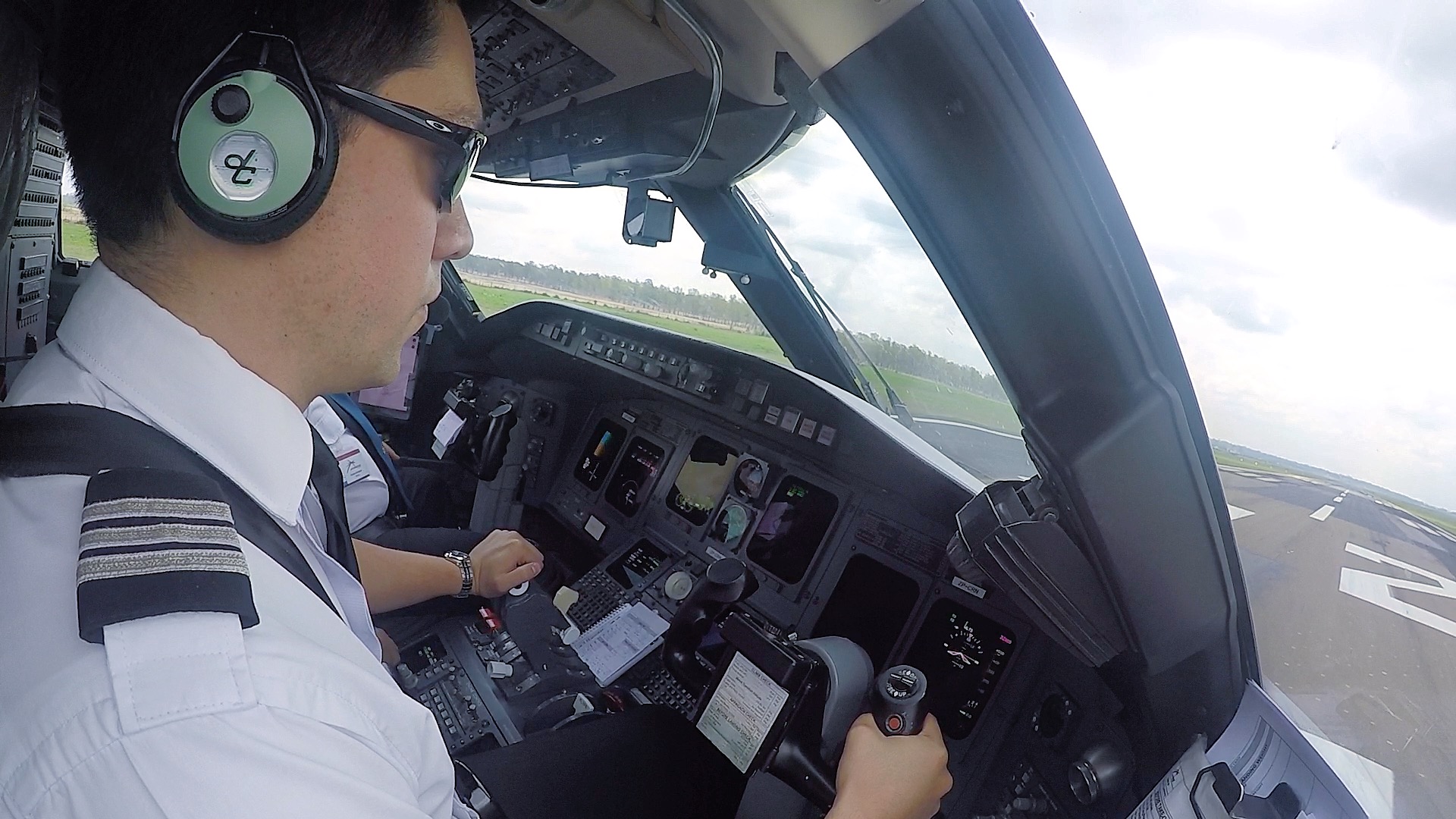 "I went from zero experience flying in the US to earning my FAA Commercial Pilot certificate in only five months thanks to 2FLY who gave me all the support and knowledge to achieve this goal. I flew with some of the best instructors, who were all very professional and knowledgeable.
The training environment was very demanding, flying through different airspaces and approaching very congested airports gave me the confidence I needed to fly to other airports throughout the world.
I would like to thank my instructors who made each flight lesson a good experience and a special thanks to the entire crew at 2FLY in Merritt Island, who helped me through the entire process."
RONALD DURE
2FLY CADET, PARAGUAY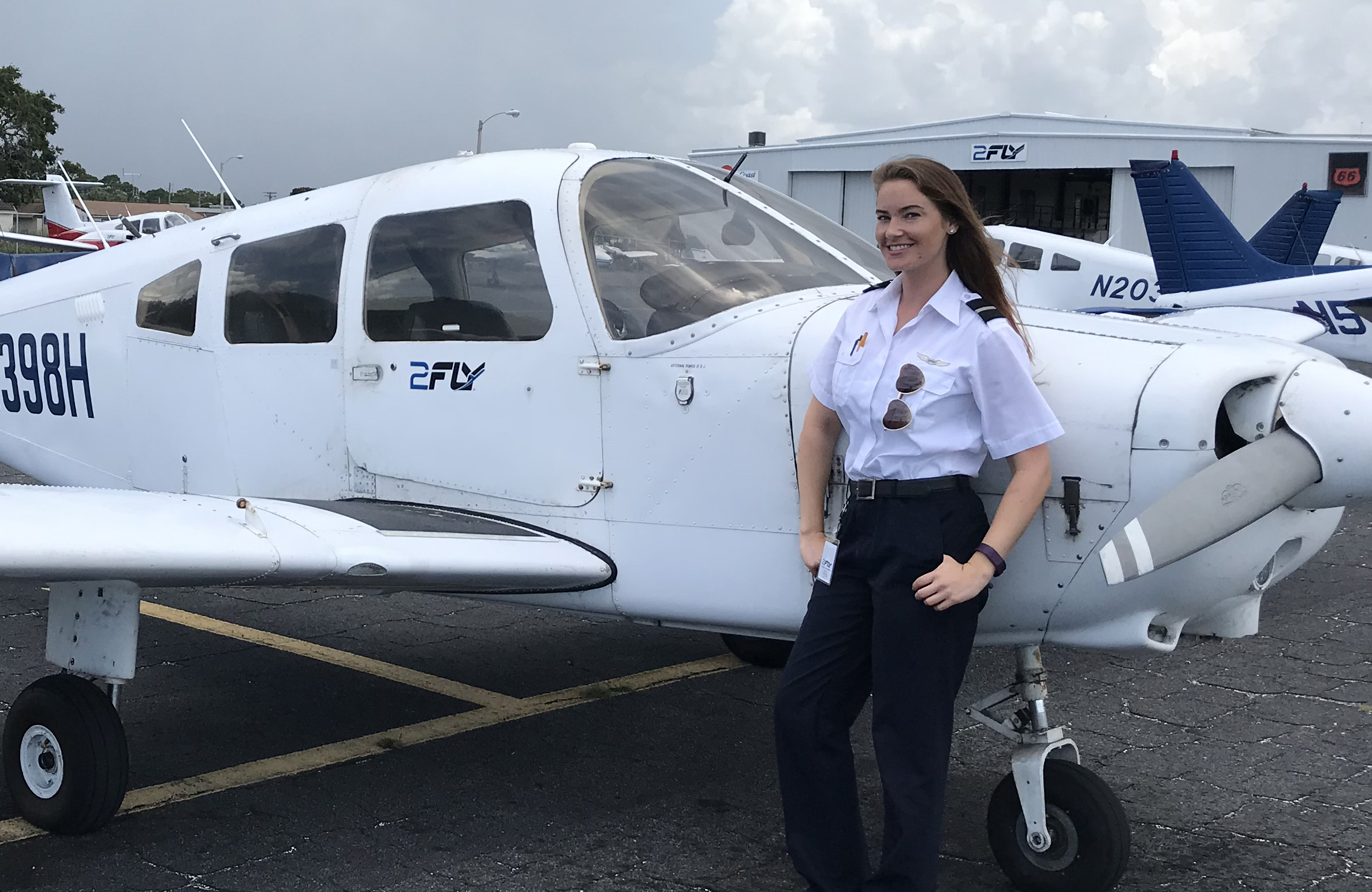 "After looking at quite a few schools in Florida, I'm glad I chose 2Fly! Their program is fast-paced, there's always a plane and instructor available, and the location is great. Their diversity draws strength in the program, since as pilots we will work with people of all cultures. Students and staff alike have made 2Fly a great place. I'm moving quickly towards my dream of being a pilot and couldn't be happier."
JESSICA CHRISTOFERSEN
2FLY CADET, USA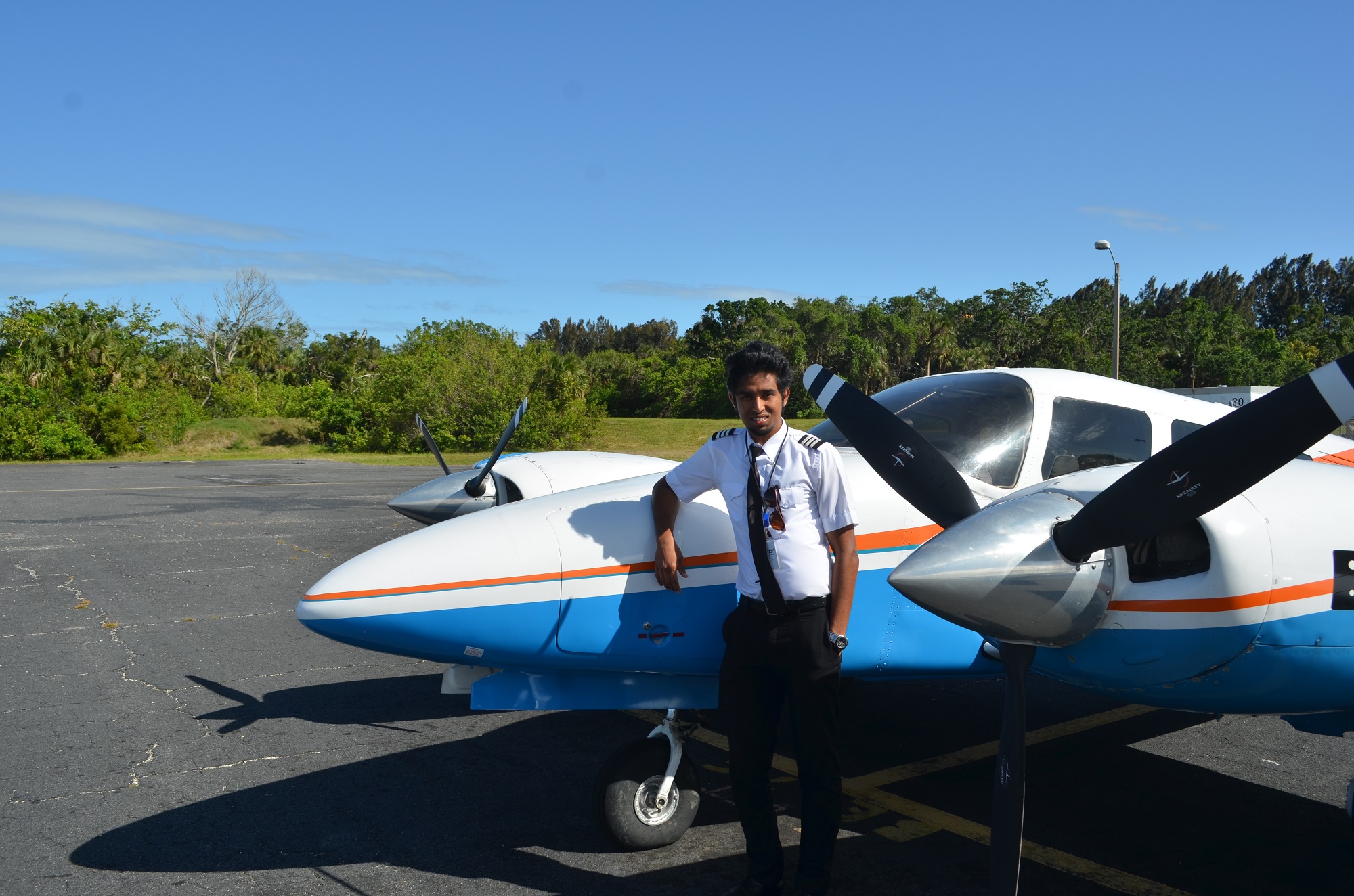 "I started my training at 2Fly Airborne in September 2016 and since then it's been a roller coaster ride. The training program is well structured with intensive ground sessions and flying hours clocked in on a daily basis. With students from diverse cultures, friendly instructors, ideal weather conditions; it has all in some way or the other helped me grow as a pilot and has turned my dream to a reality in a short span of time!"
MOHAMMED SHOAIB
2FLY CADET, INDIA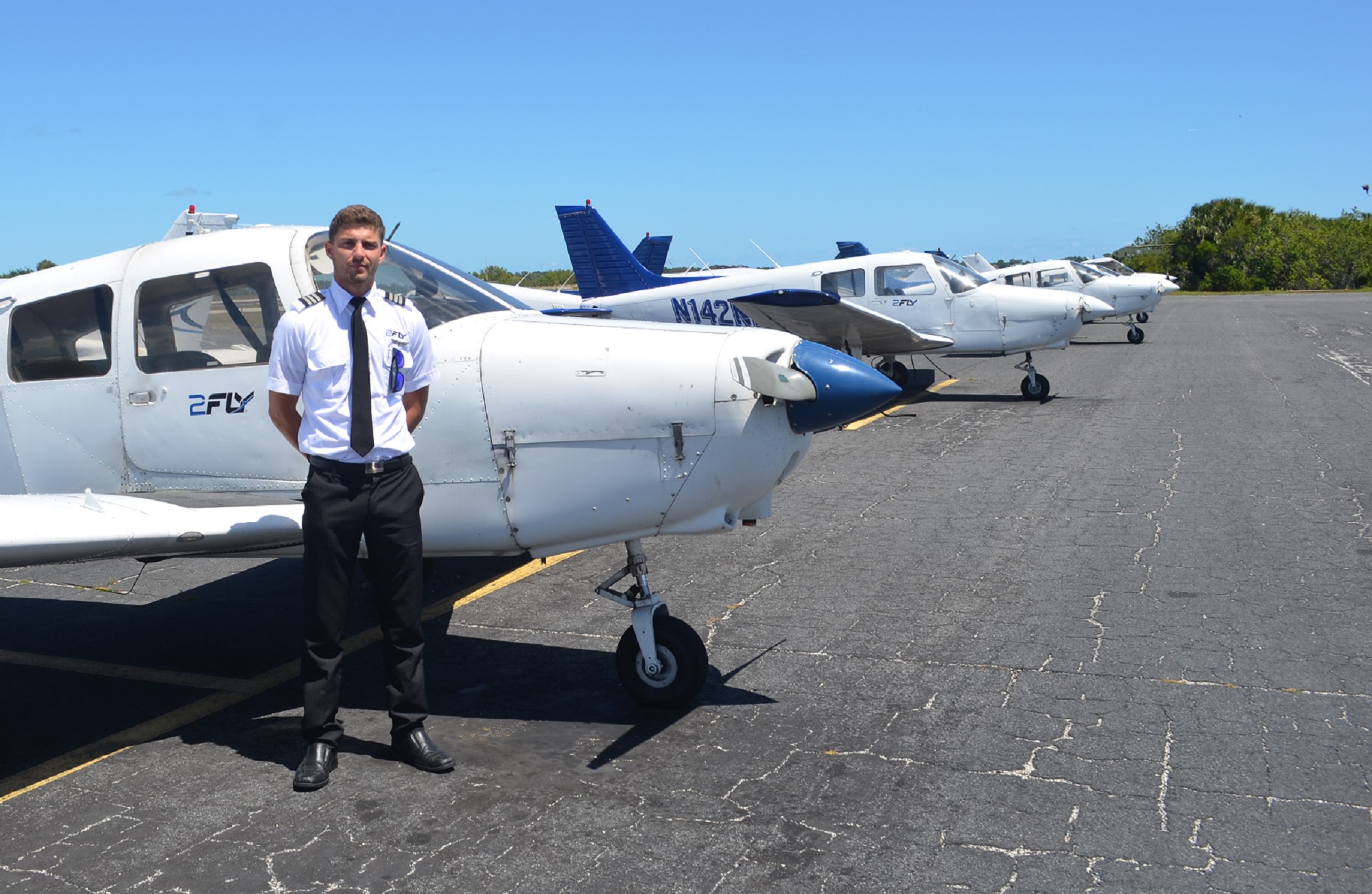 "I contacted 2Fly Airborne while living abroad to begin my FAA license conversion, from the start the 2Fly Airborne team were very friendly and helpful. I got all the information I needed in a timely manner, and my transition to begin training in the US was quick and smooth thanks to the Airborne team. Upon my arrival I was warmly welcomed, given all the resources required for me to begin my conversion as well as the excellent training facilities which were at my disposal. I definitely made the right decision contacting 2Fly Airborne!"
PETER JAMES-BOSHOFF
2FLY CADET, SOUTH AFRICA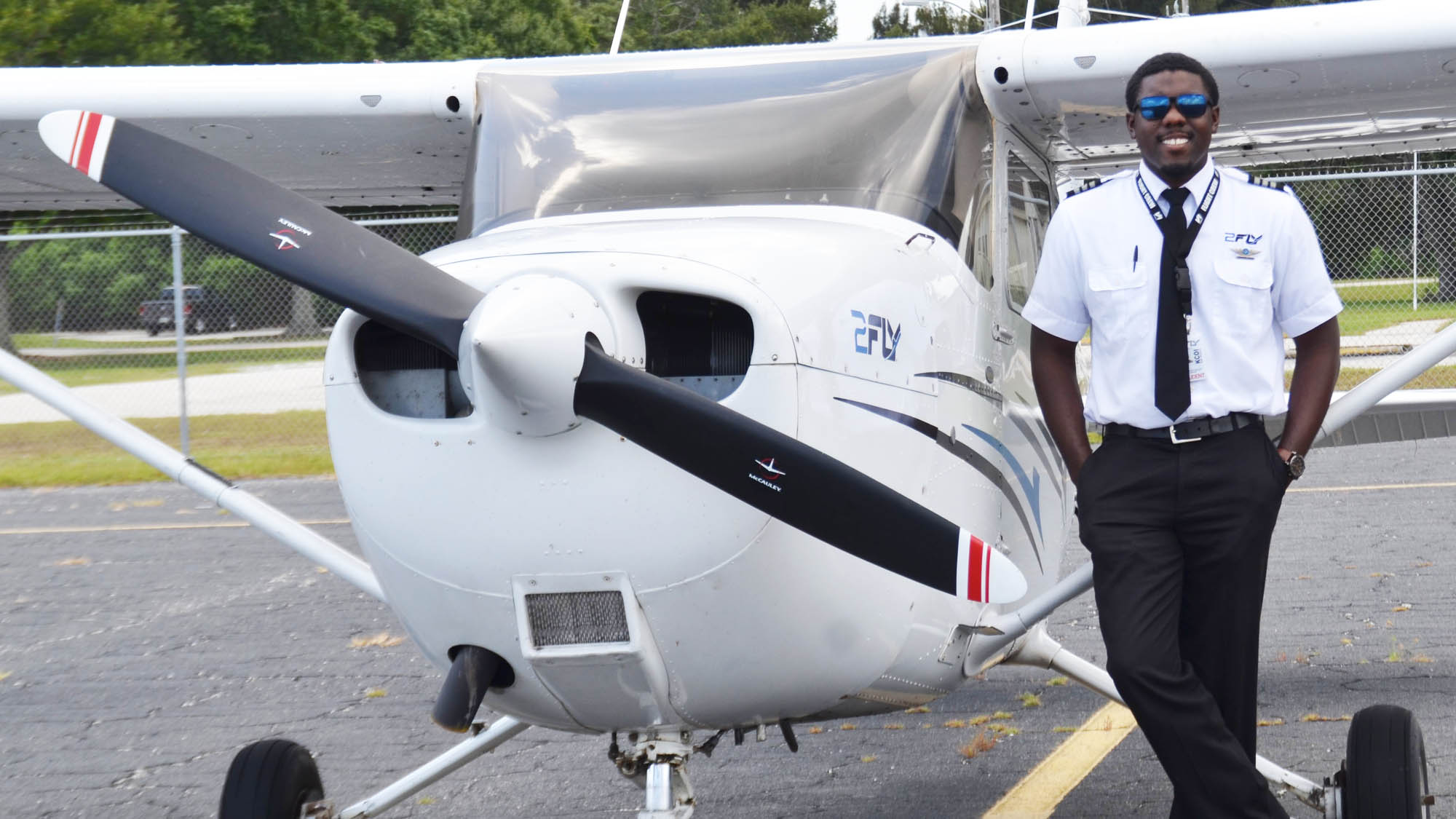 "I started the Professional Pilot Program in September 2015 and graduated April, 2016 with my Commercial Pilot Certificate. My experience at 2Fly Airborne was amazing!! The staff there are highly educated and professional and very helpful. I highly recommend 2Fly Airborne if anyone is wanting to become a professional pilot. 'There is no place like cloud base."
FREDERICK HIGGS
2FLY CADET, THE BAHAMAS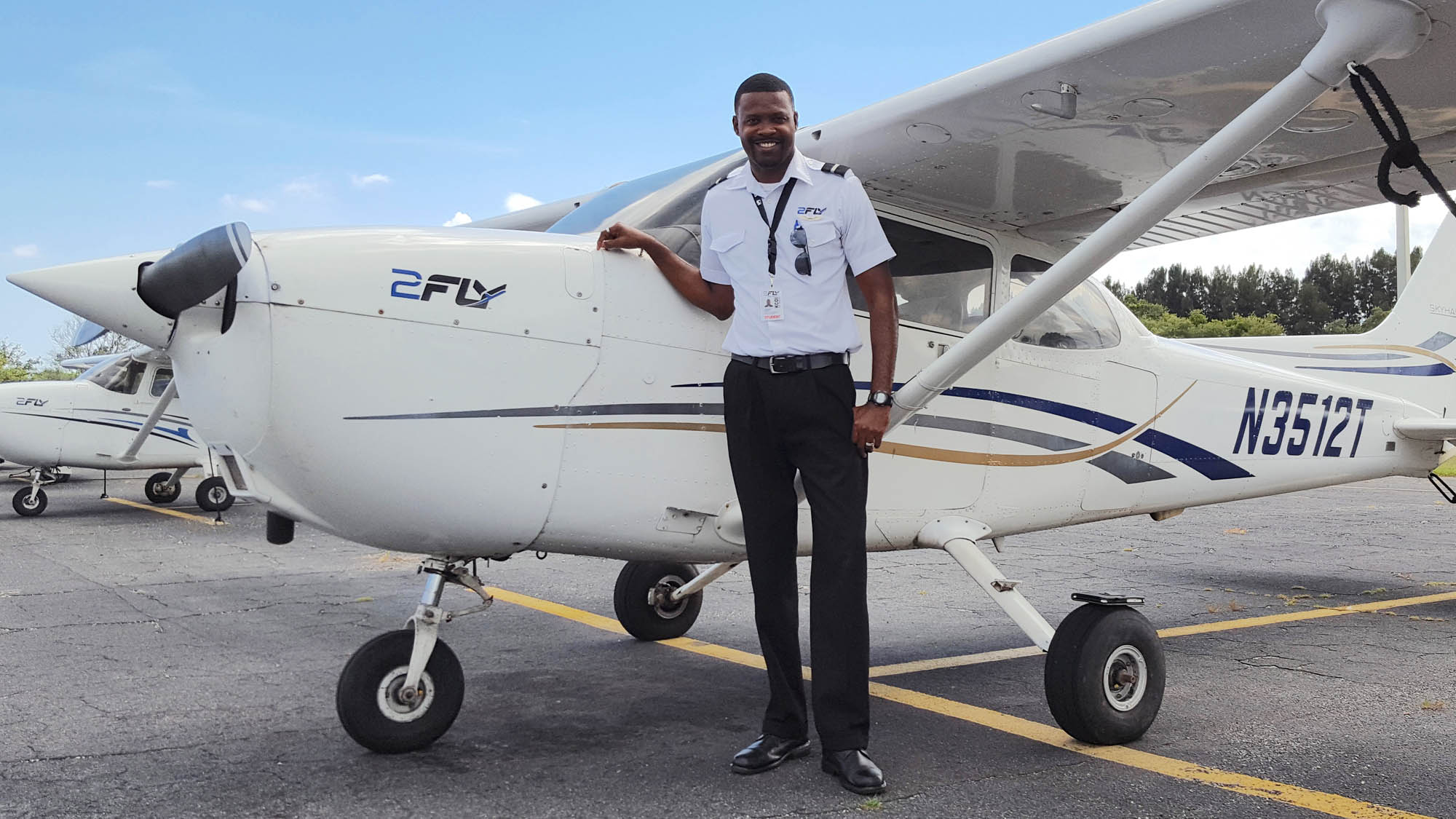 "I'm am writing to thank you for the learning experience that I had here at Airborne. Last week I finished my course and all I am is very thankful for everything that you and your staff did for me. I will definately keep Airborne in my heart and will remember that you guys gave me the base for building my career in aviation"
DENTON CHAMBERS
2FLY CADET, GRAND CAYMAN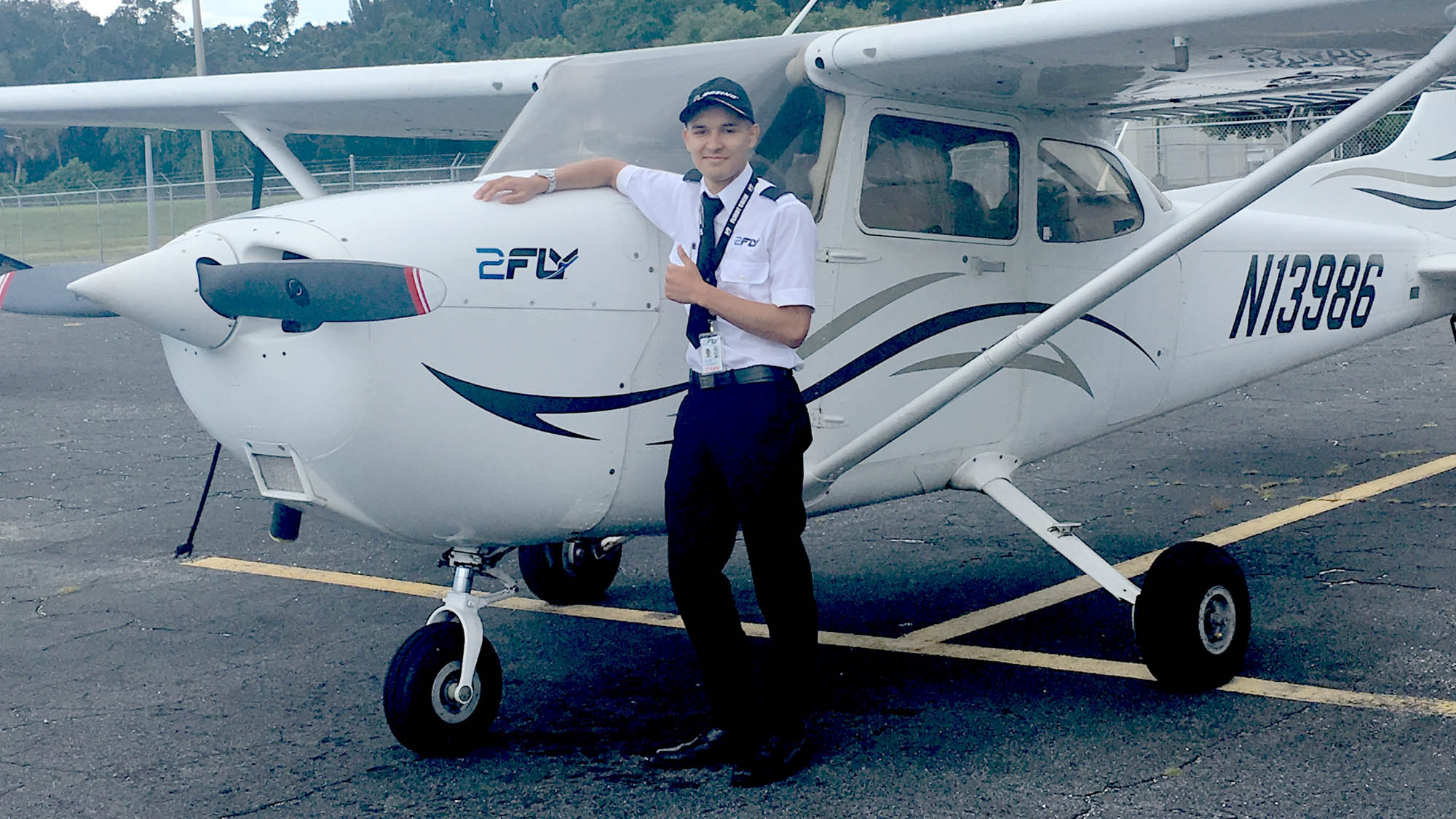 "2FLY AIRBORNE is my second home now. I discovered what I was able to do and to learn.
All of the people here are awesome. I met classmates from all over the world and shared very positive times. My instructor is great. He gives me confidence when flying.
If you are looking for an academy that will help you succeed in aviation at your own rhythm, 2FLY AIRBORNE is your place!"
ANDRES ESTEPA
2FLY CADET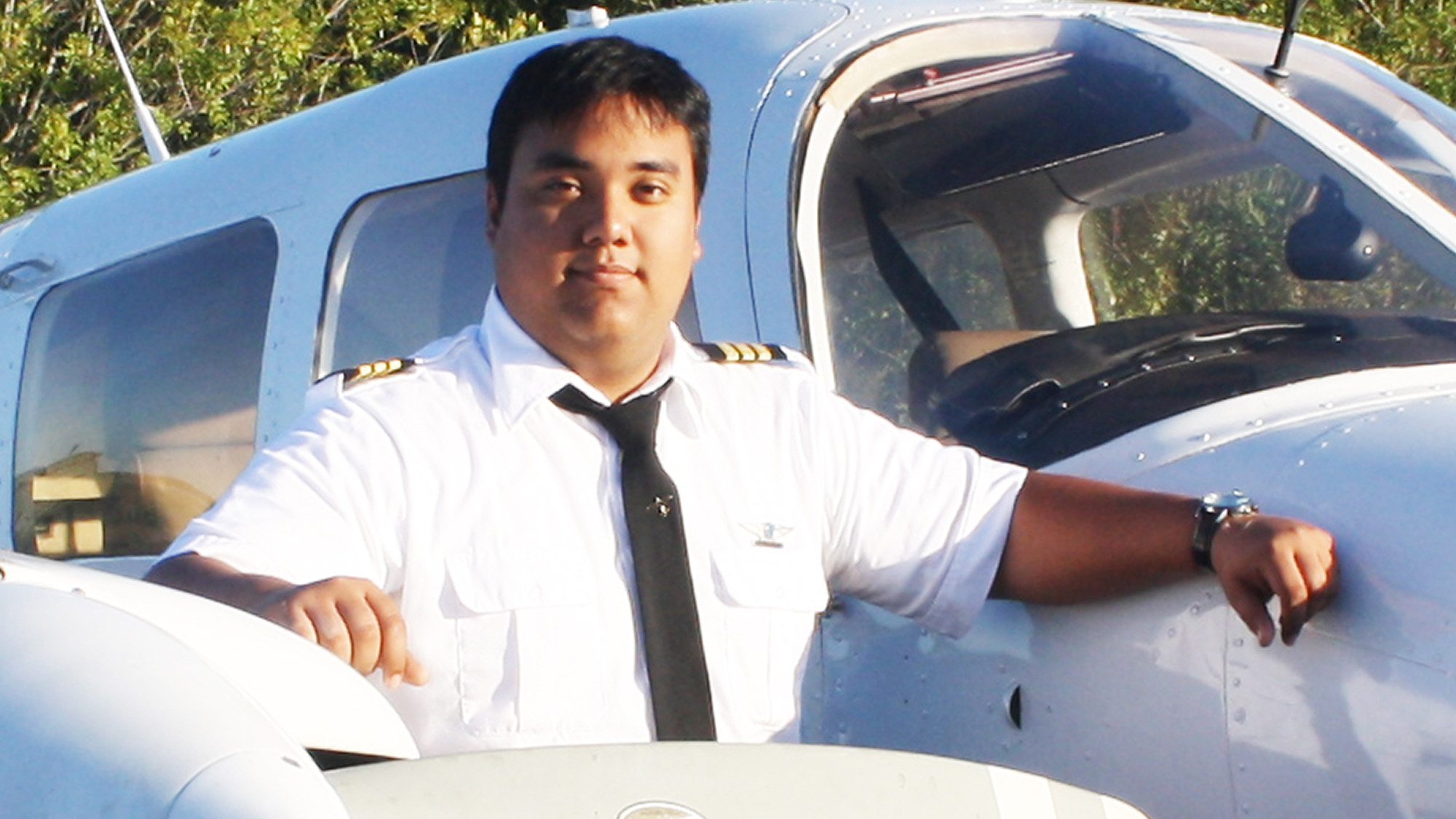 "My training at Airborne has been a great experience. I feel fully prepared to get a job at an airline after having completed my training. That is, thanks to the intense course of study received by the well prepared instructors that work at the academy."
LUIS BEJARANO
2FLY CADET, PANAMA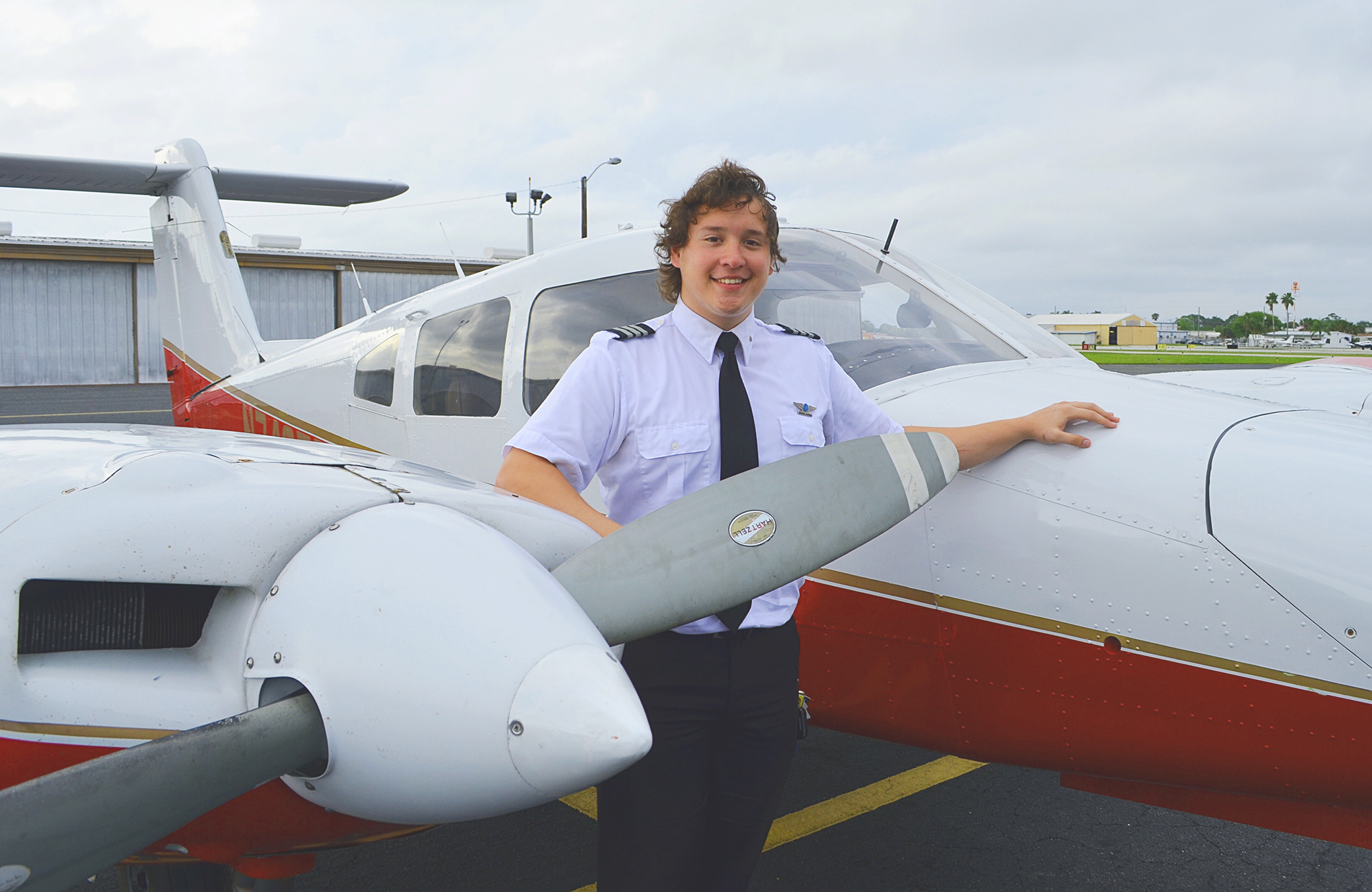 "I finished my program with the expectancy I had before I started. Great experiences, great people surrounding you, and most importantly, great staff! I finished my professional pilot program and am already planning to come back and add my flight instructor ratings. I would recommend this school to anyone looking for professional training in Florida."
RICARDO MARMOL
2FLY CADET, ECUADOR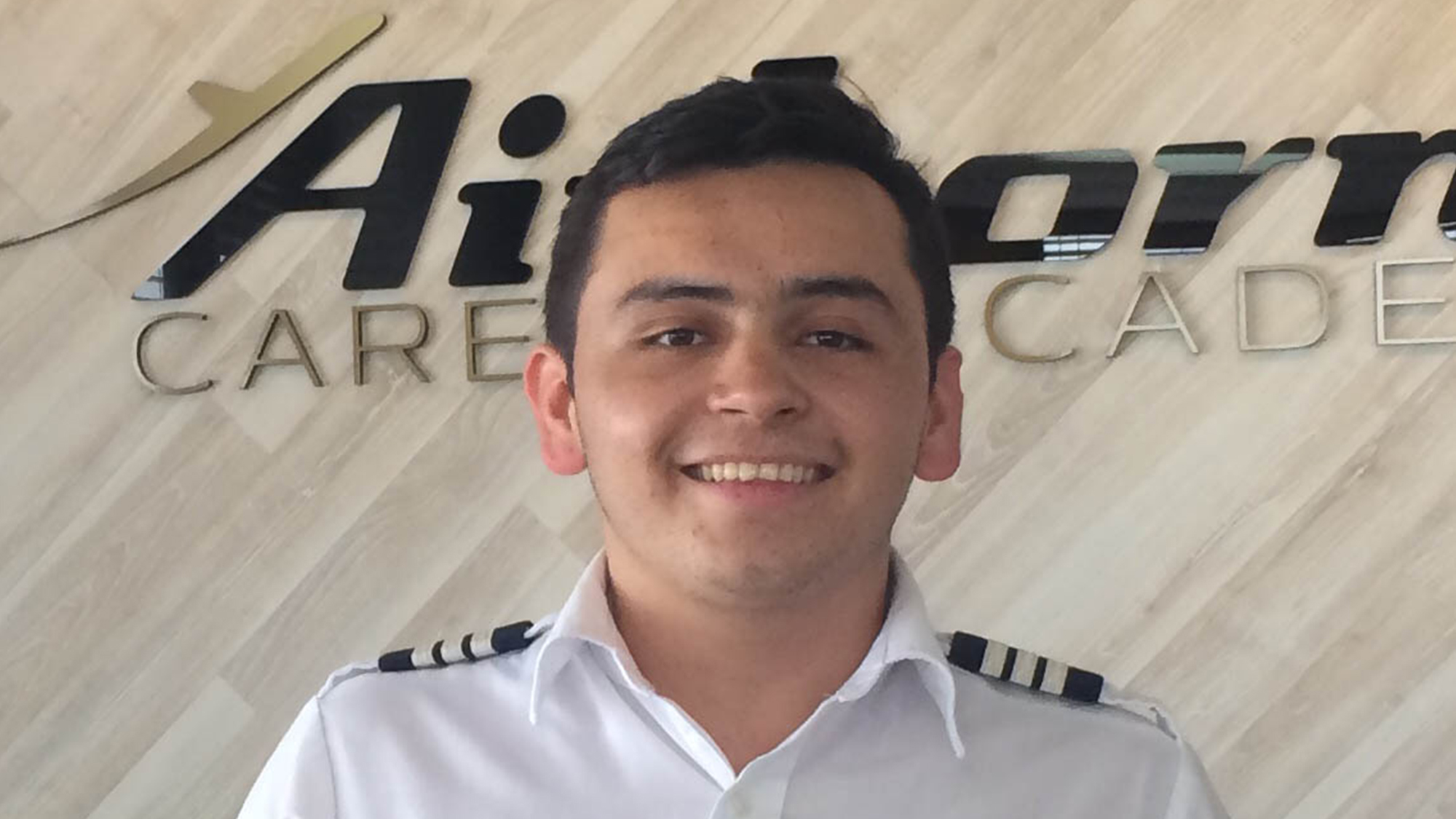 "I am writing to thank you for the learning experience that I had here at Airborne. Last week I finished my course and all I am is very thankful for everything that you and your staff did for me. I will definitely keep Airborne in my heart and will remember that you guys gave me the base for building my career in aviation."
RAFAEL PORRAS
2FLY CADET, COLOMBIA